Wepio Media
21/01/2023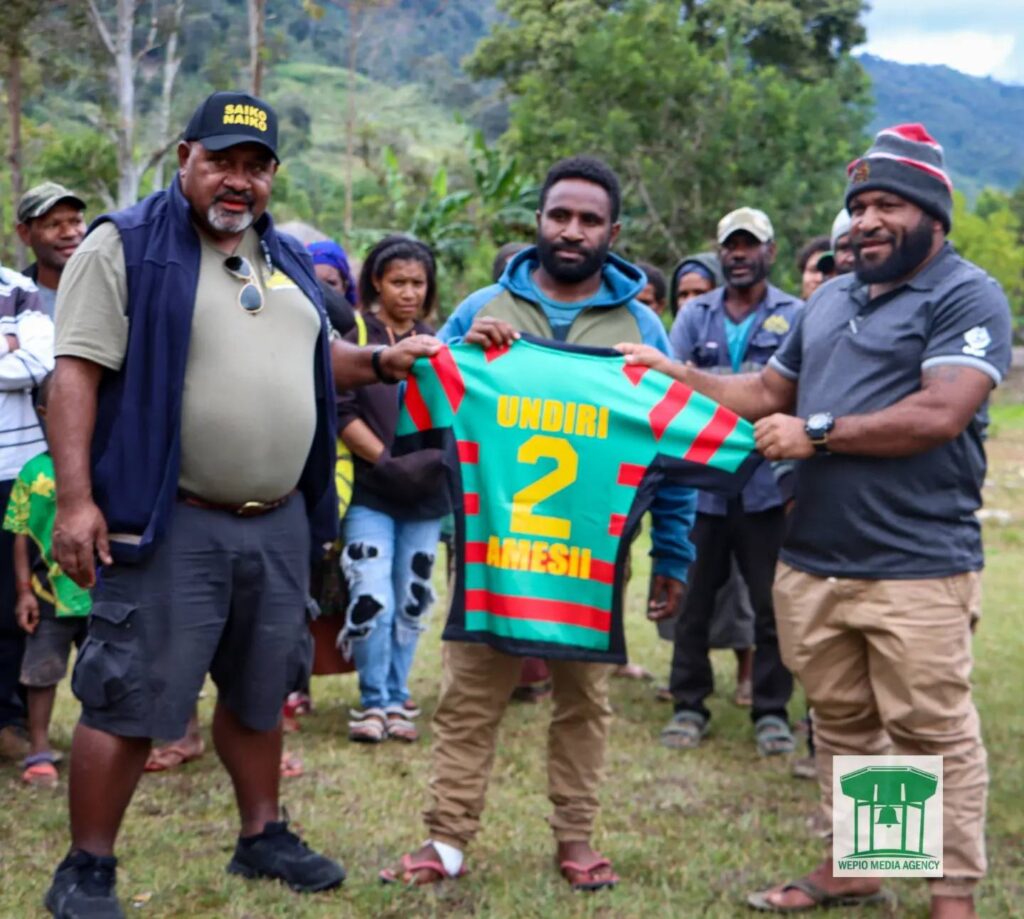 Nationally owned Aviation Company Heli Solutions Limited gave K5000 to the Southern Highlands Provincial 9s tournament organising committee as their support to host the tournament in Mendi.
The Aviation Company who have been consistent backers of sports in the Southern Highlands as well as all over the country also gave K5000 support to the SHP 9s during the last tournament in 2022
Heli Solutions Limited also bought a brand new jersey set for the Undiri Amesi Rugby League club who will be taking part in the SHP 9s tournament.
Managing Director of Heli Solutions Captain James Pima while presenting the new jersey set at Yaken Primary School in Lower Mendi said that it is not about winning or losing but bringing people together as a community through sports hence their commitment and support.
#Wepio#Gaga @RLRomantics #Wamesi#Kolunda#SHP9s#MomeiOval#SHPG#HeliSolutions#MRDC#KPHL#Cane#KIDRON#Croton#KirapimPles#BMC